Other Brands
Gracing the pages of ELLE Netherlands' September 2017 issue, model Merel van Mierloshowcases colorful floral prints. Lensed by Nicky Onderwater, the blonde model poses in fall fashions with rich blooms. Stylist Lidewij Merckxselects a mix of embellished dresses, relaxed separates and embroidered coats. The designs of Valentino, Balenciaga and Stella McCartney amongst others take the spotlight in the editorial.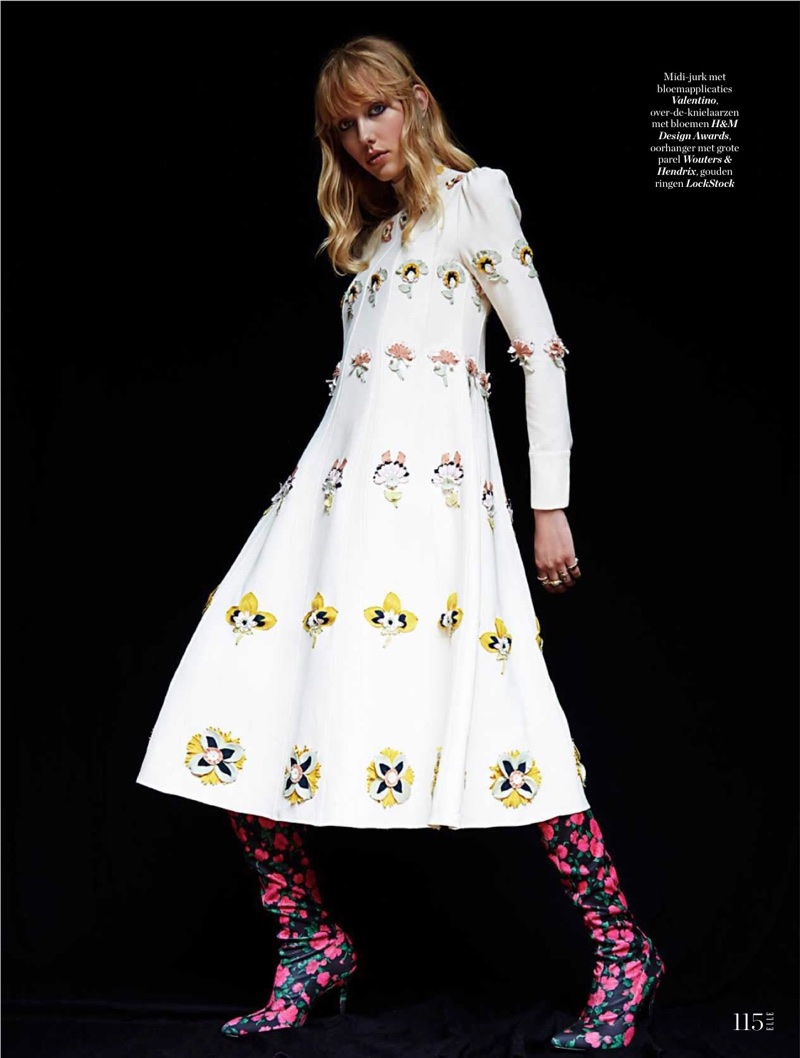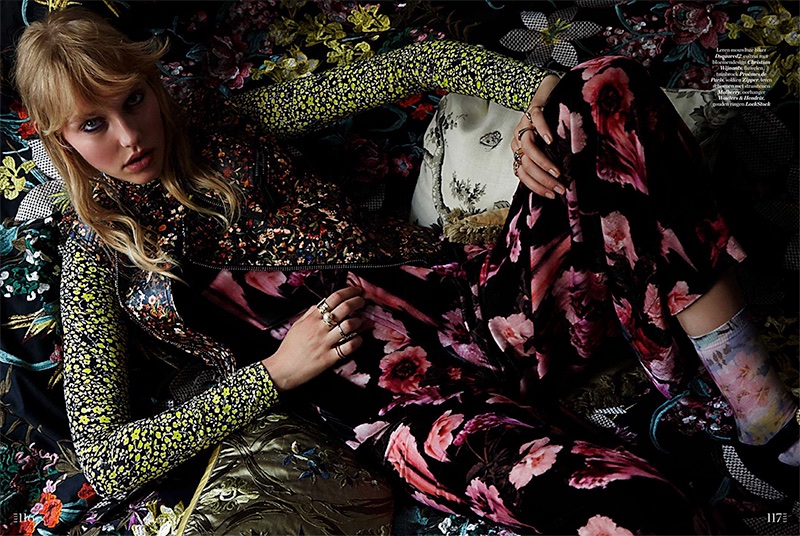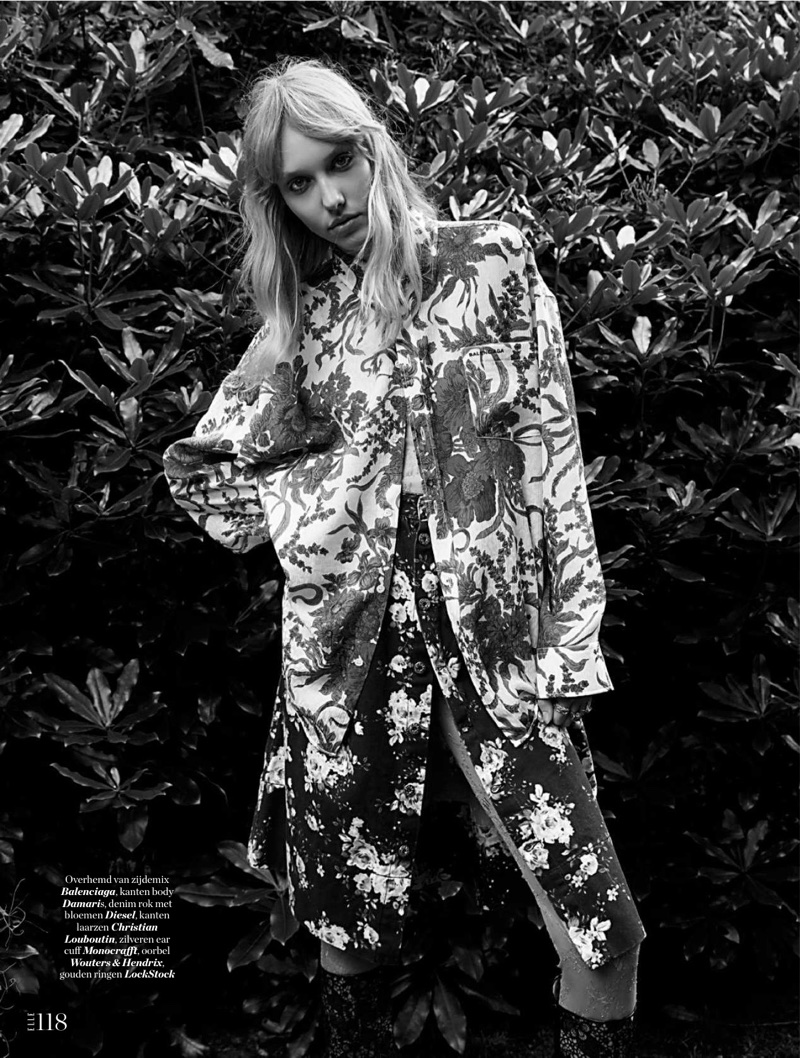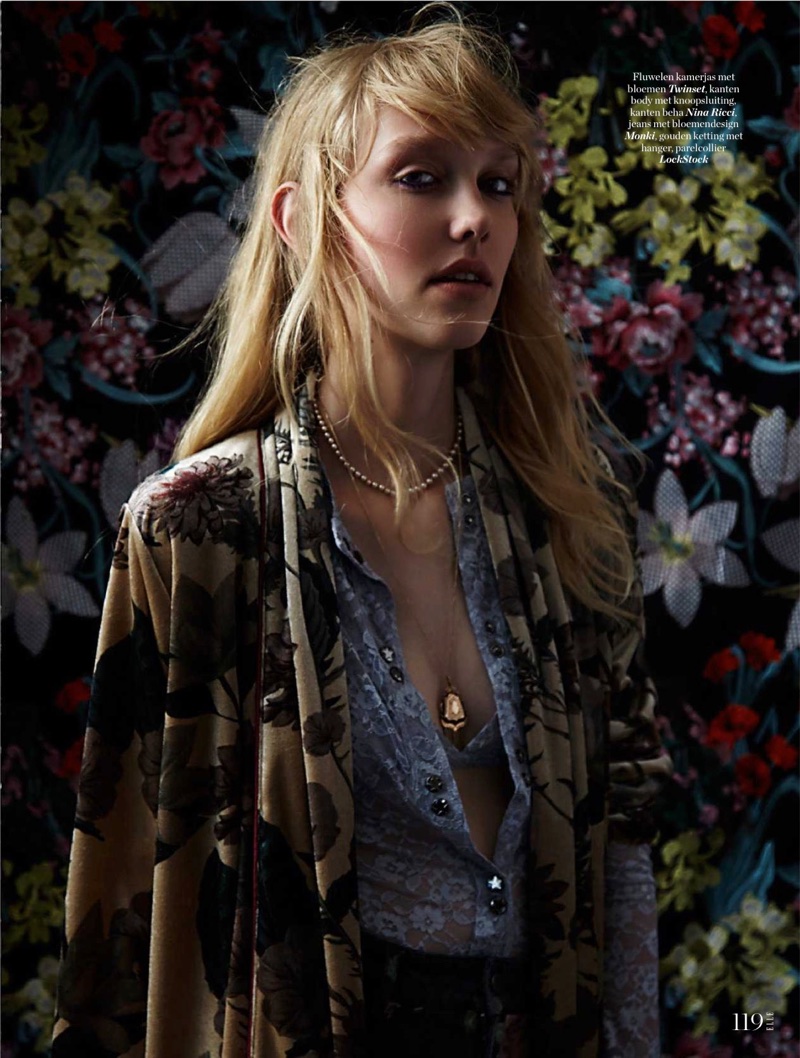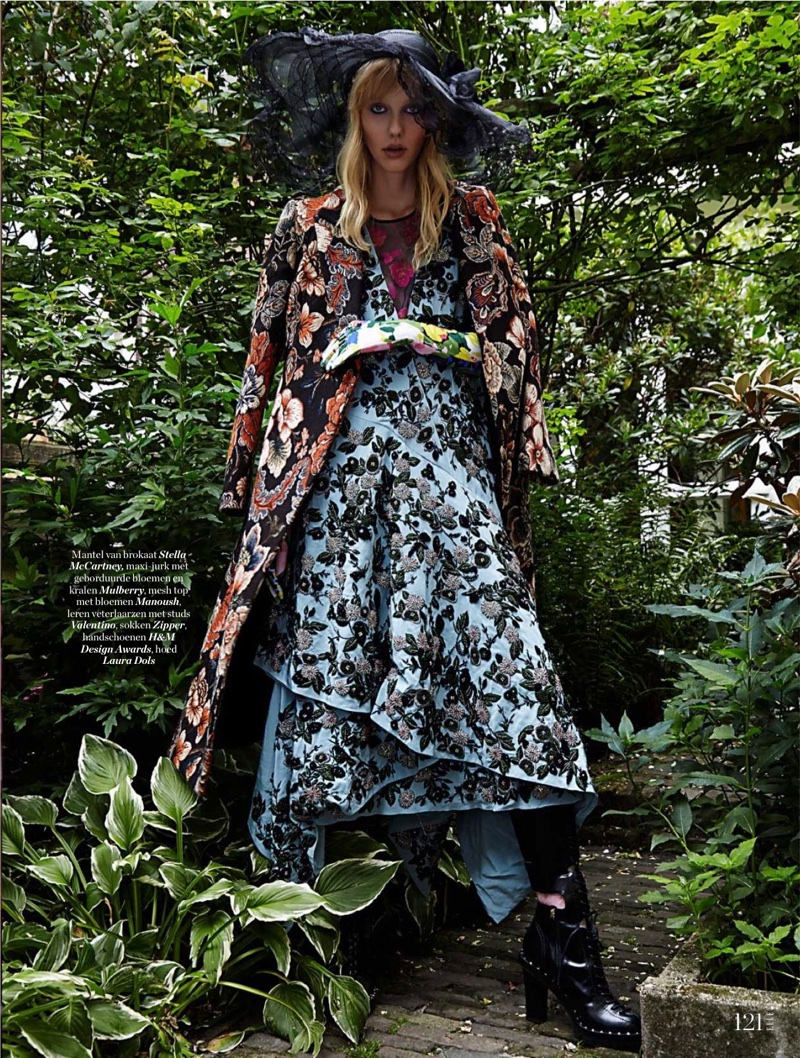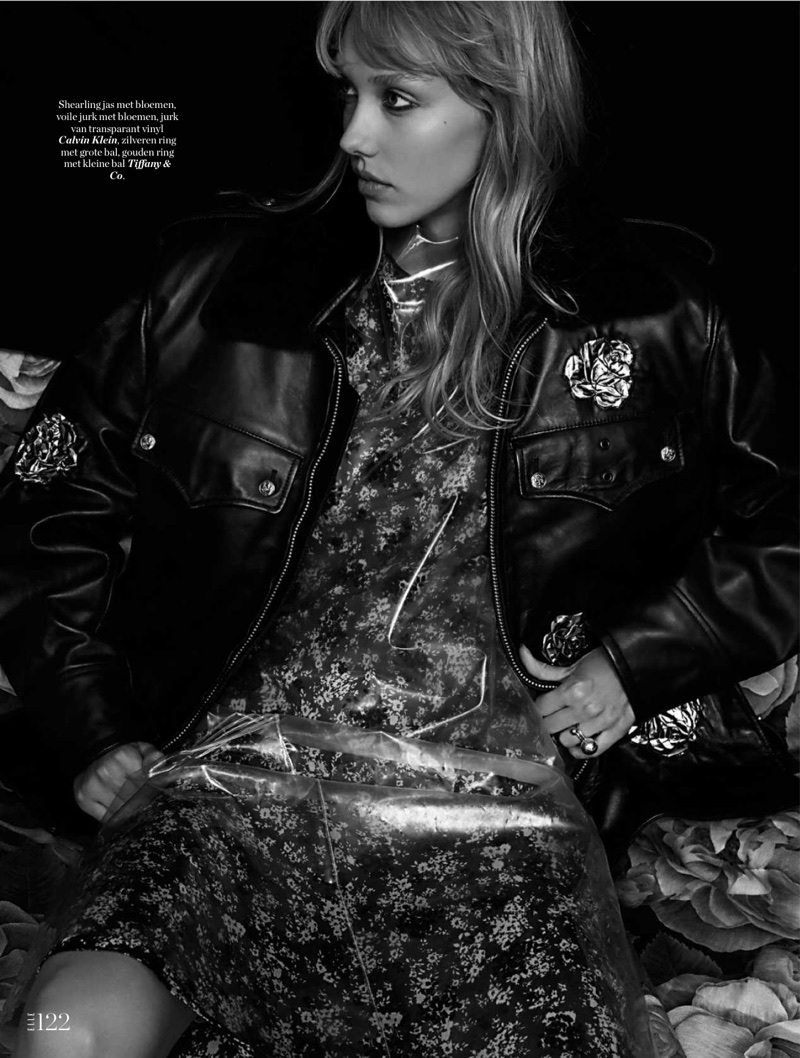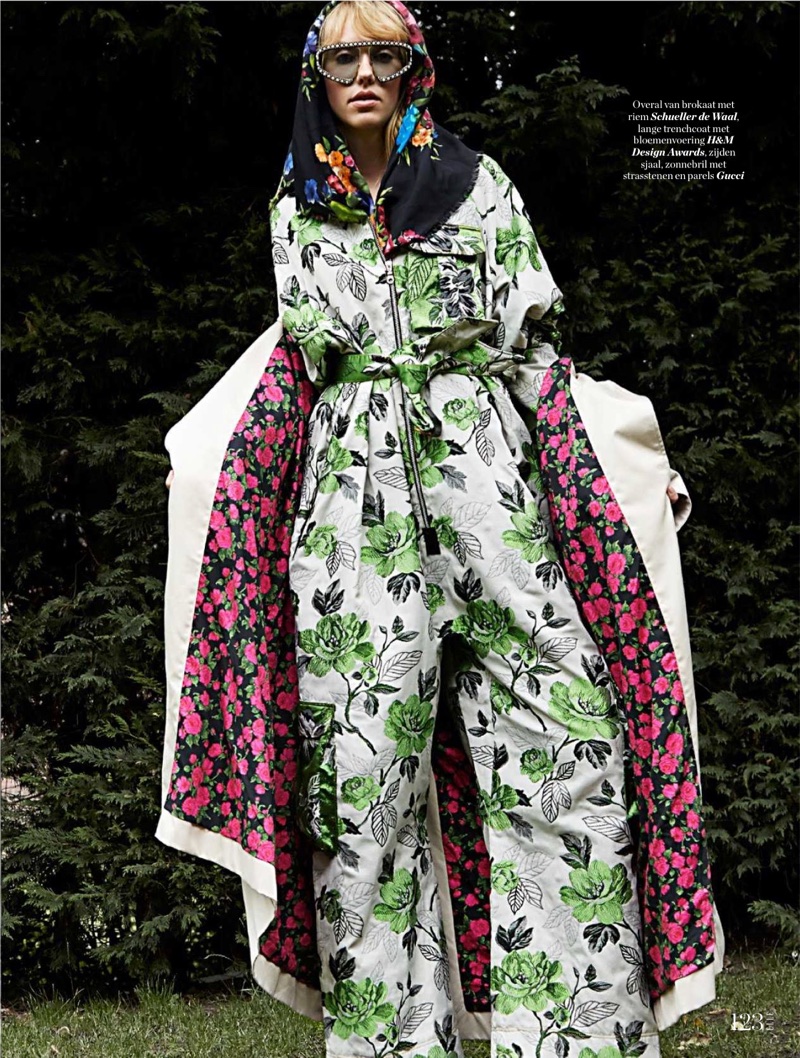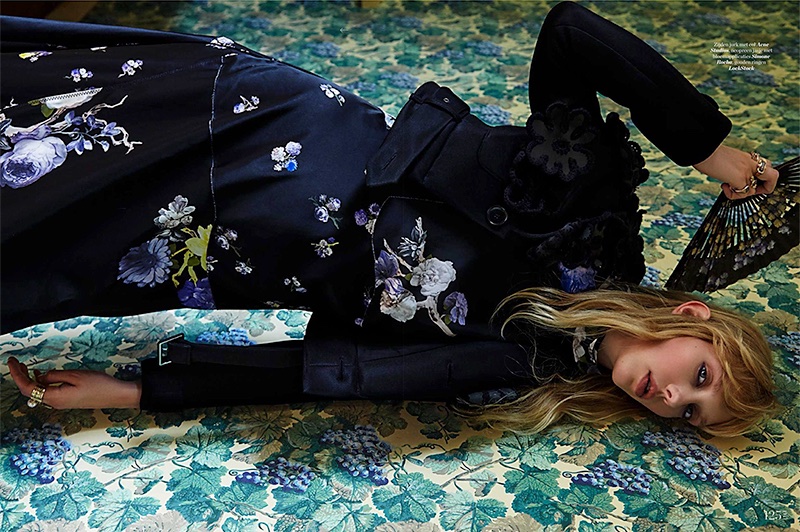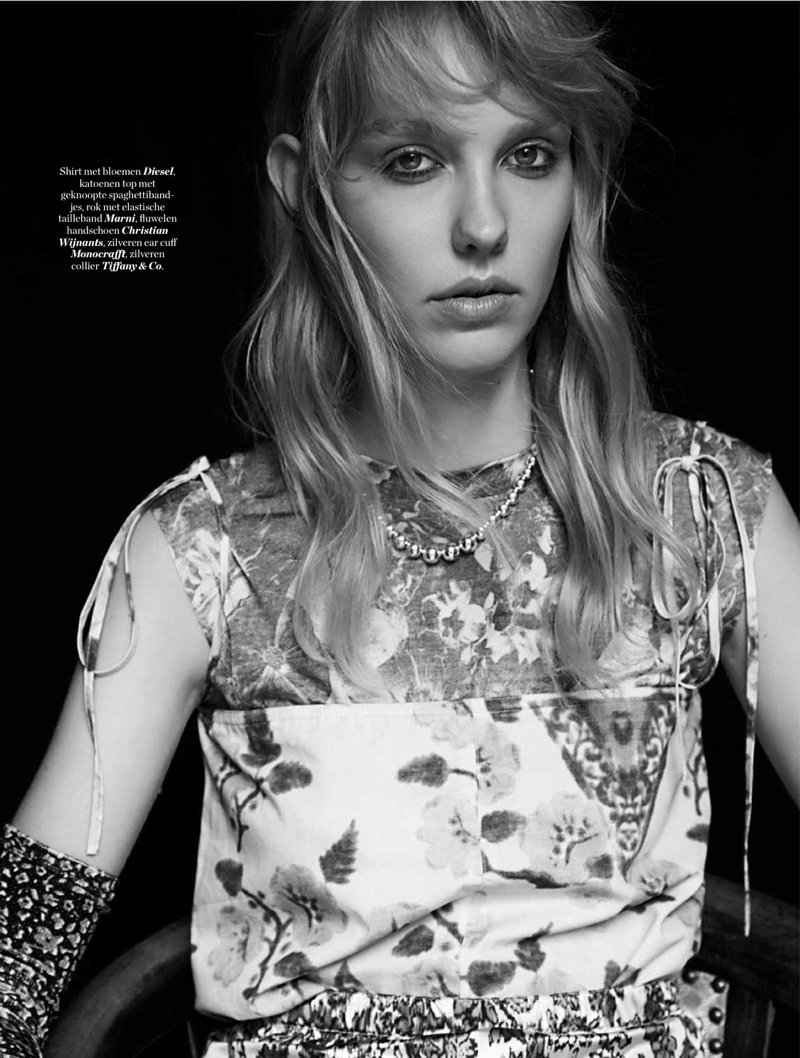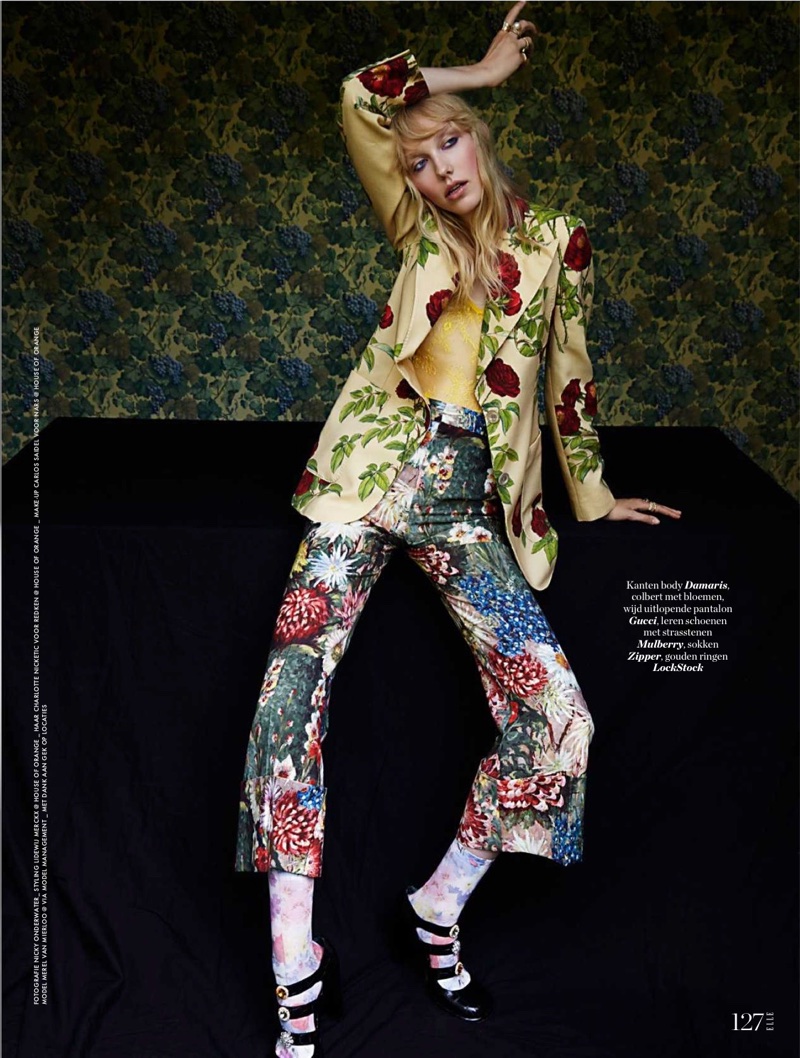 Other Brands
Aneta Pajak graces the pages of Harper's Bazaar Australia's September 2017 issue. Posing in a desert setting, the Polish beauty wears statement looks from the fall collections. Photographed by Max Doyle and styled by Naomi Smith, Aneta charms in the designs of Coach, Prada, Alexander McQueen and more. From embroidered gowns to faux fur coats, the blonde shines in each look.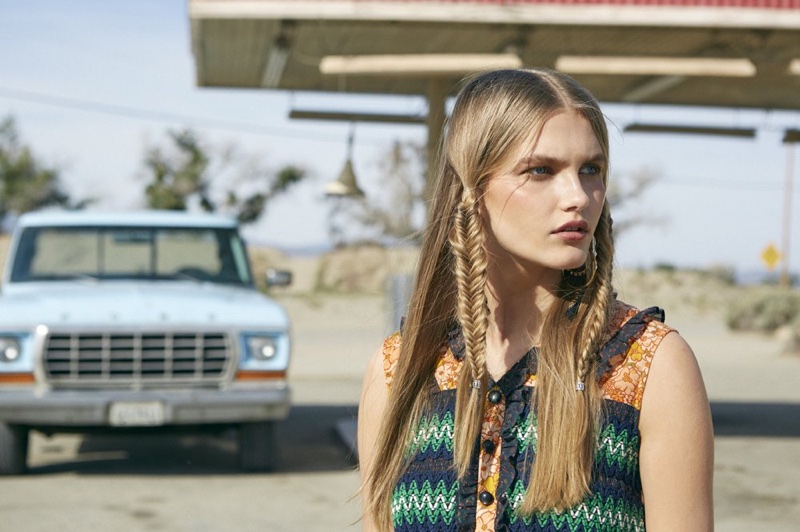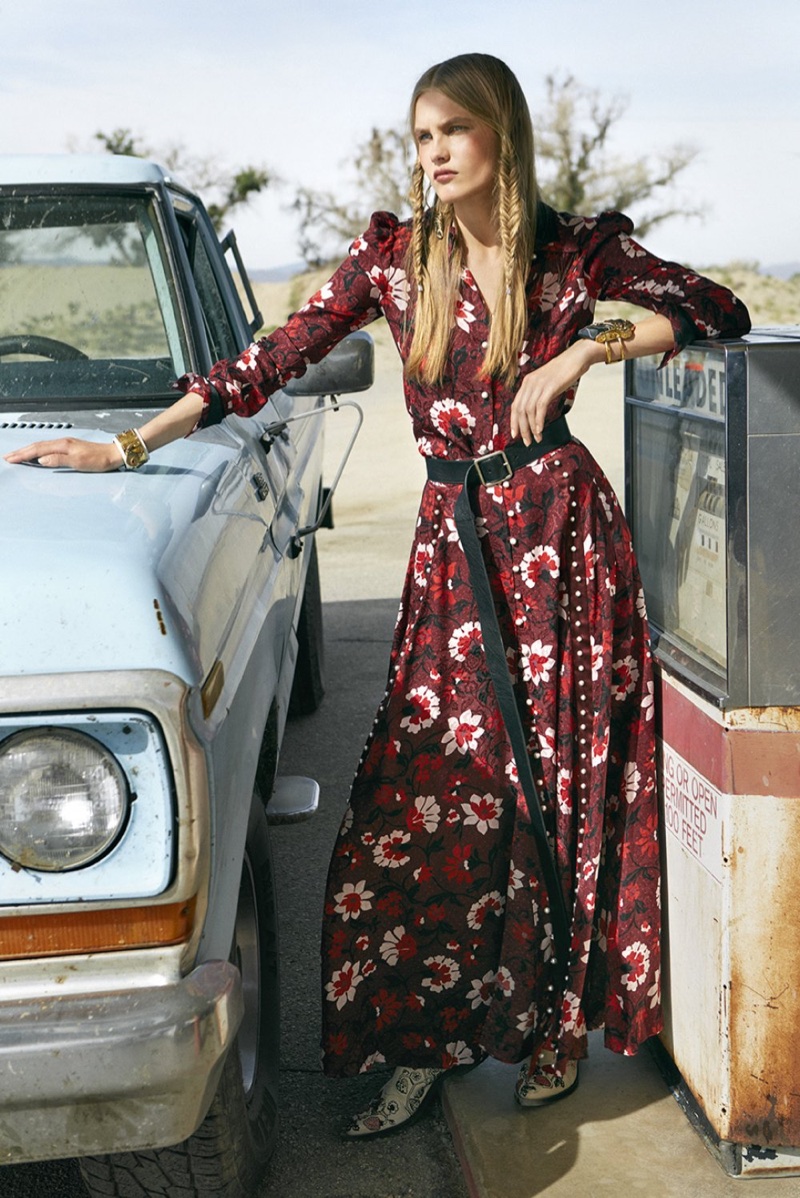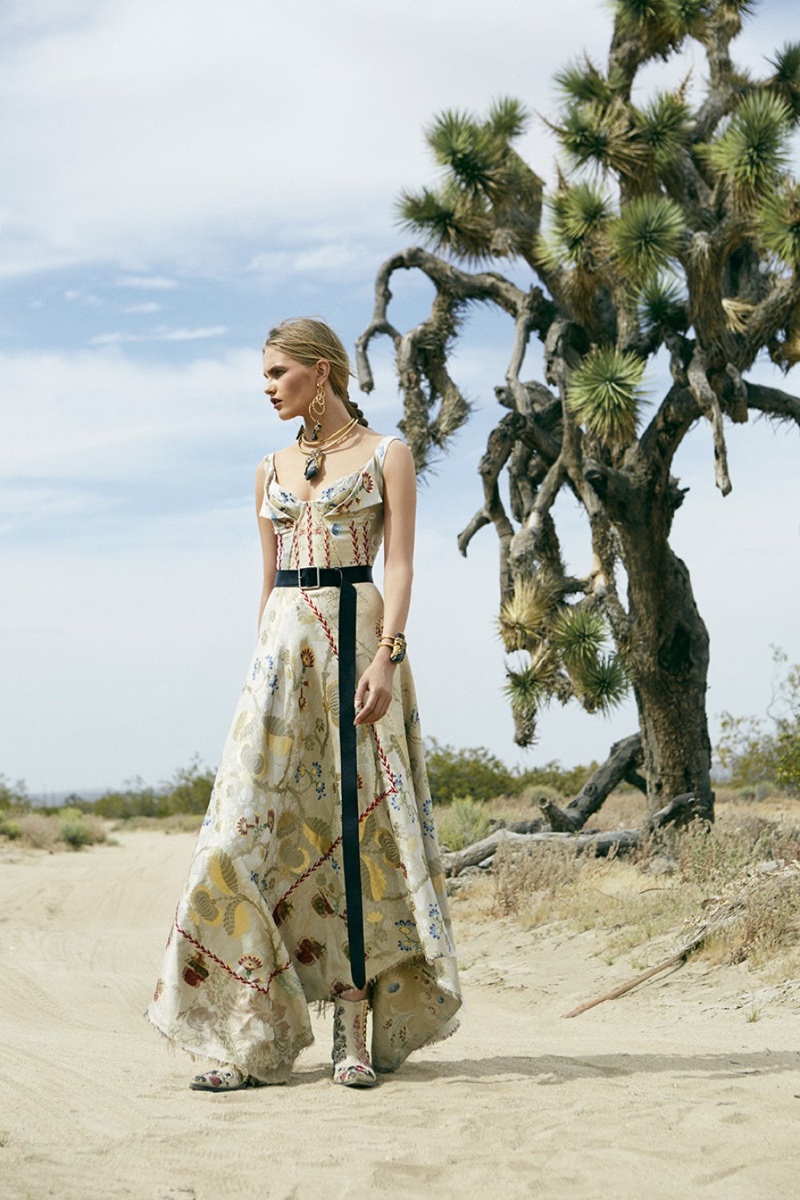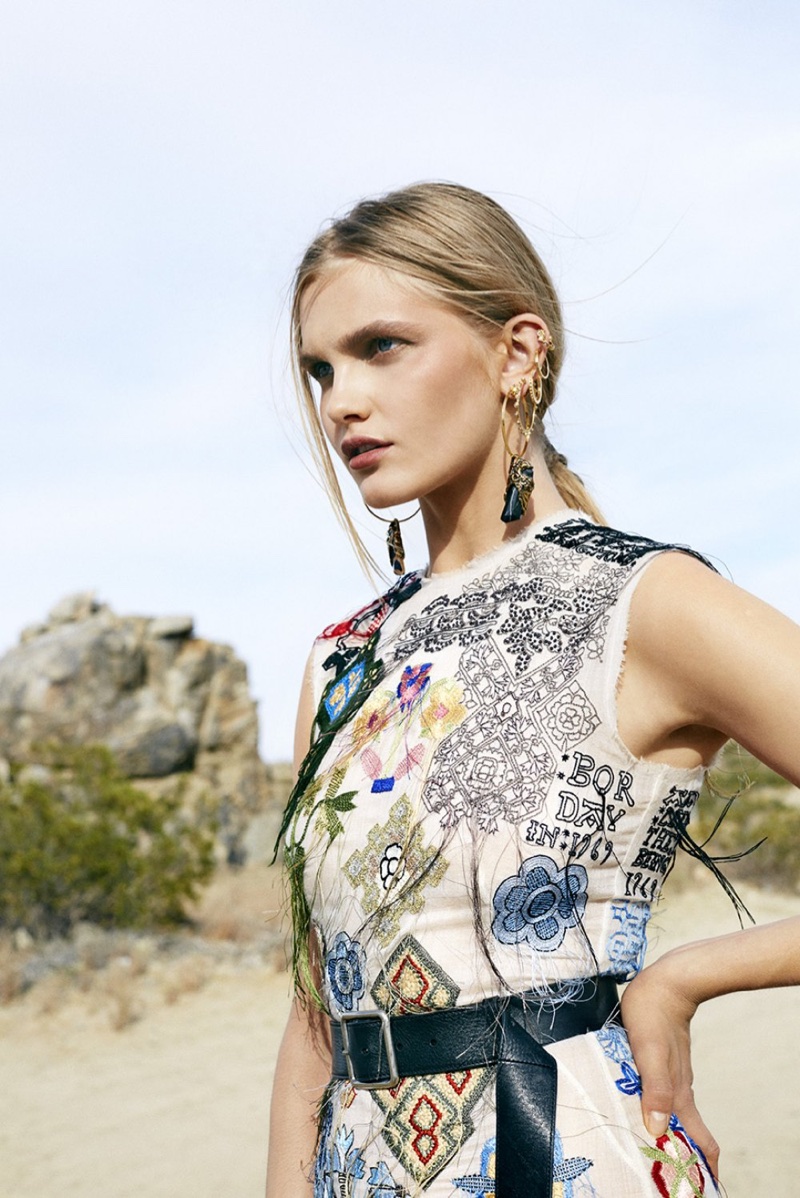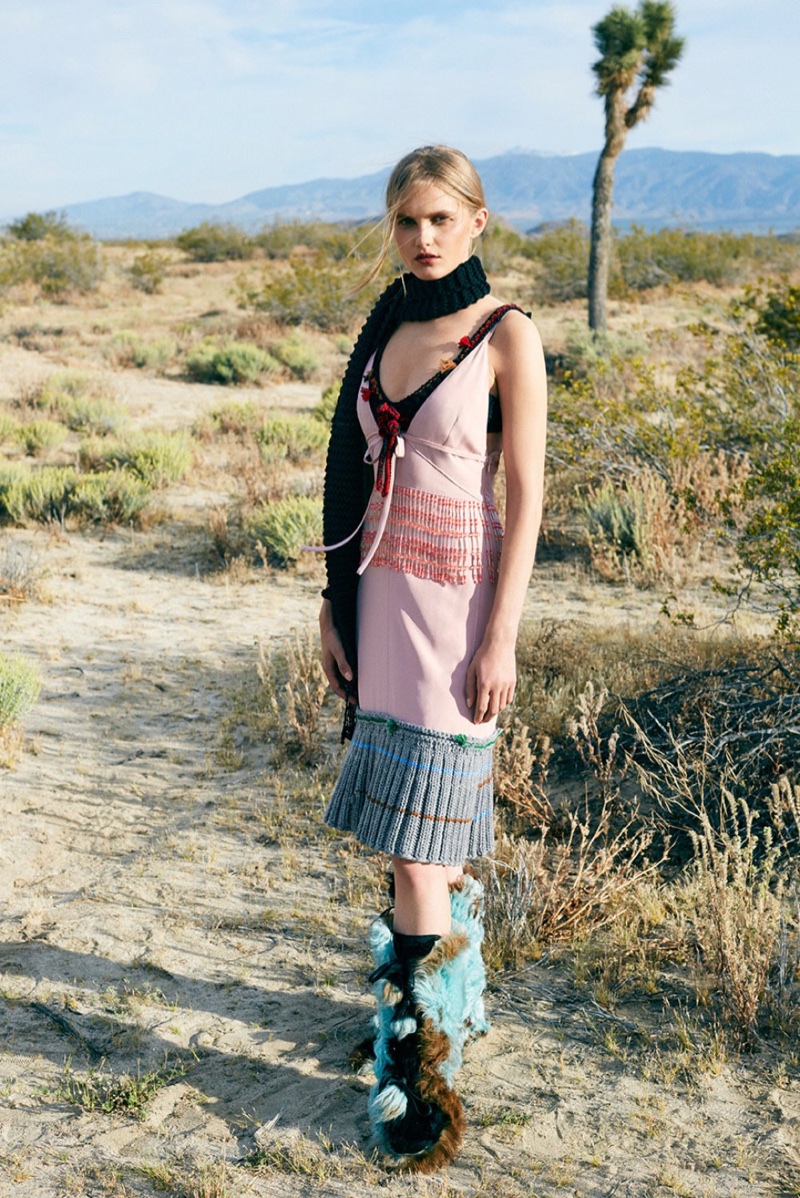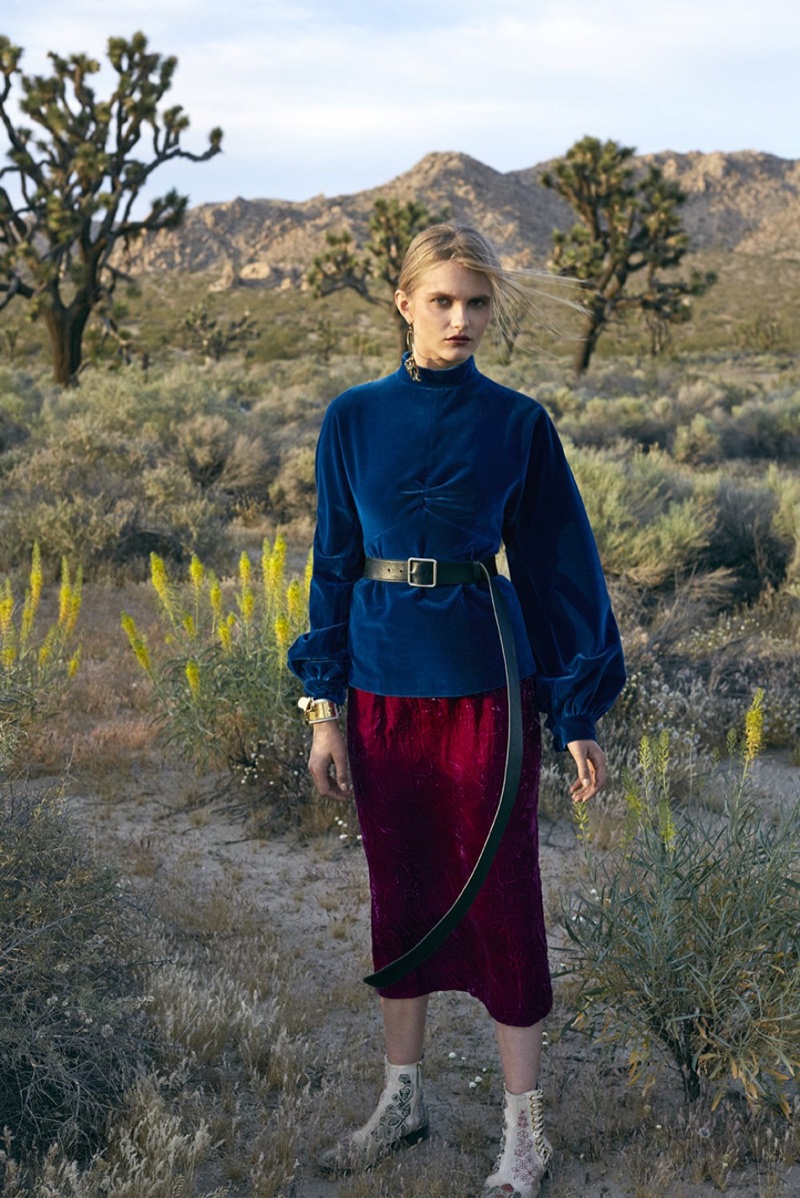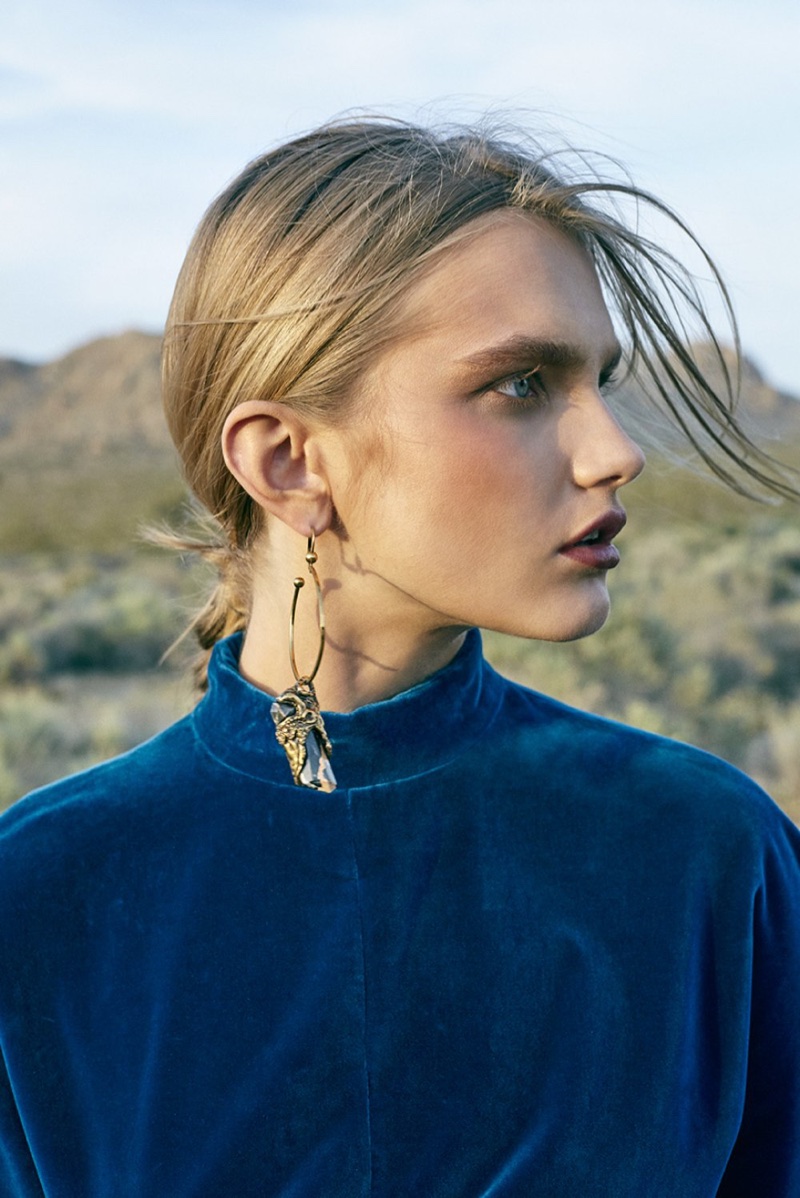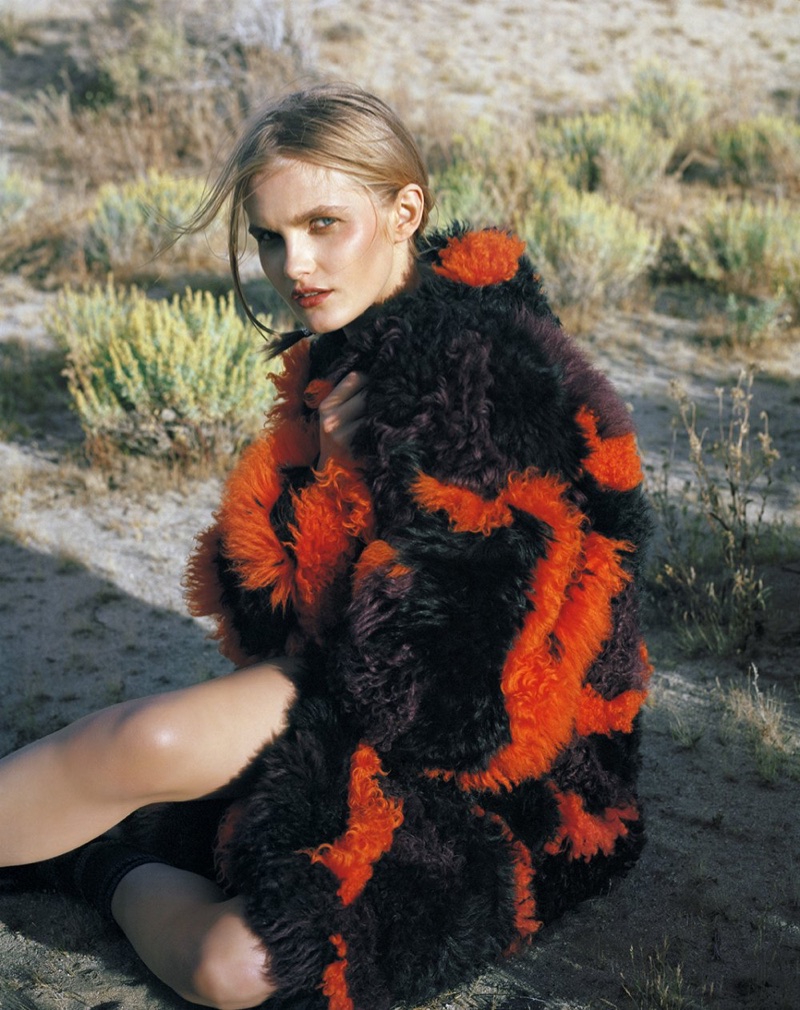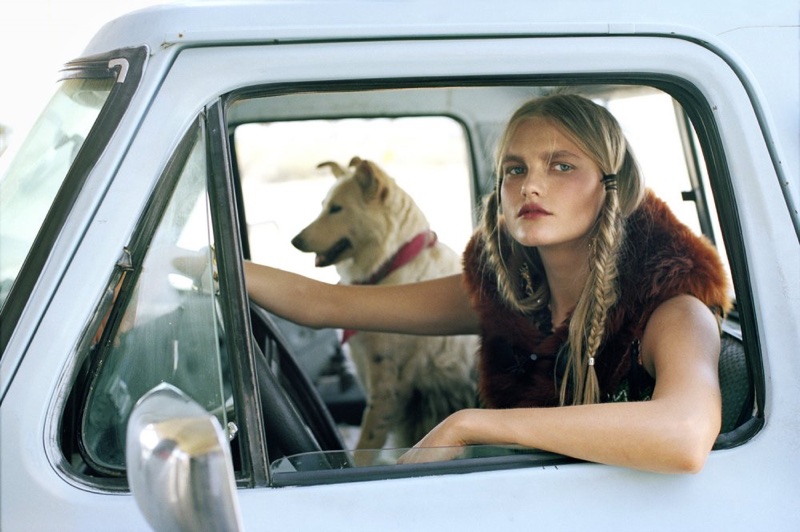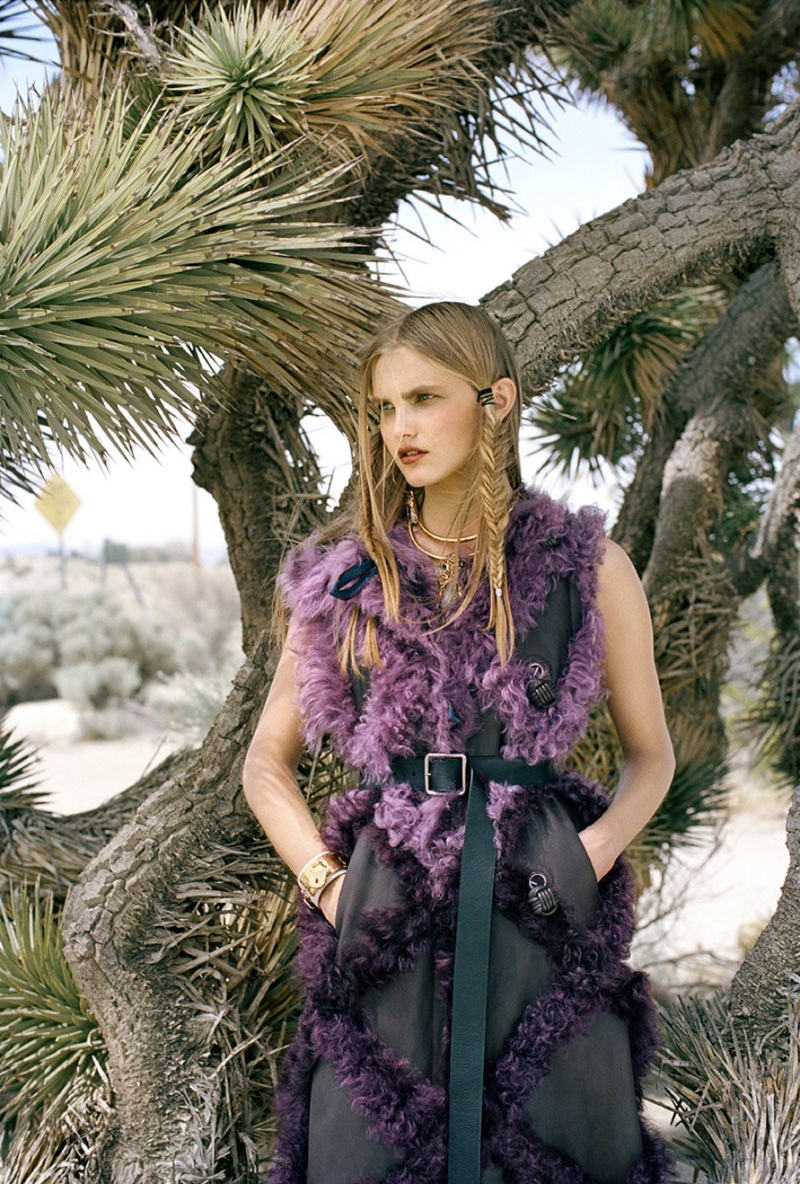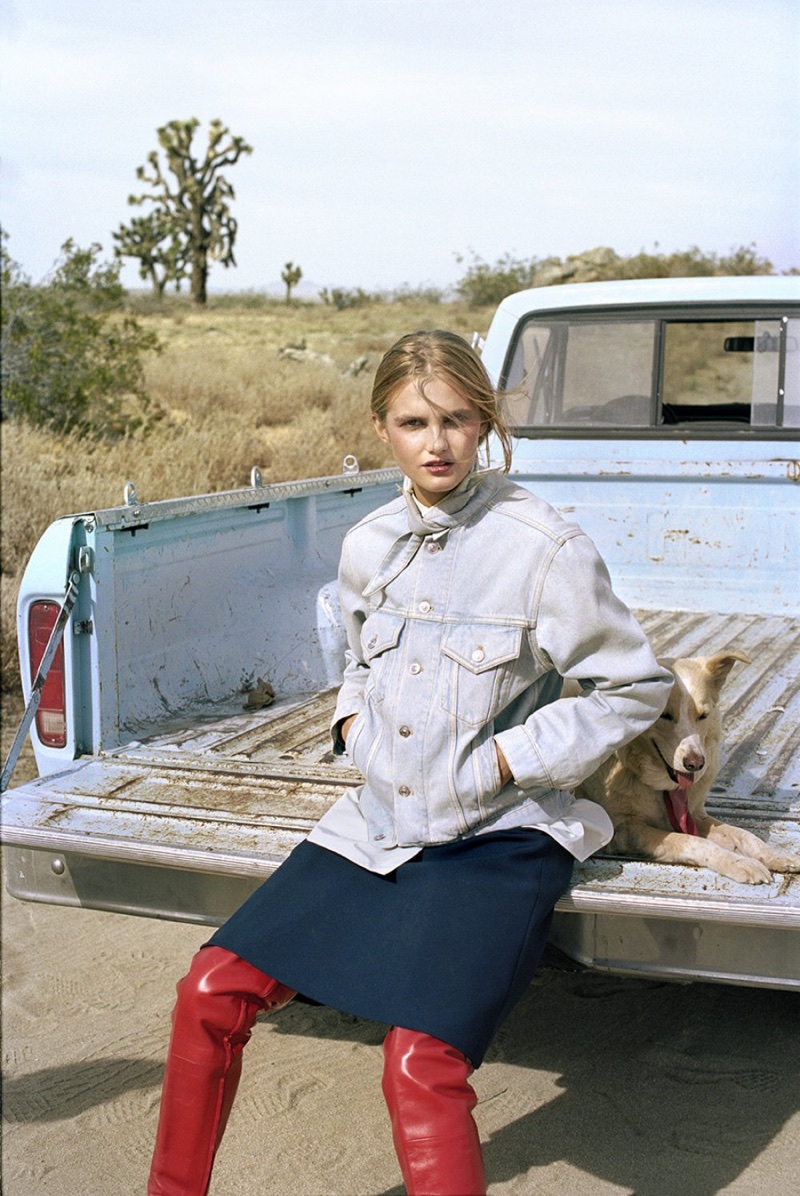 Other Brands
Eniko Mihalik is a vision of pure elegance on the September 2017 cover of ELLE Serbia. Photographed by Greg Swales, the blonde beauty wears a windowpane print shirt and grey skirt from Monse. In the accompanying spread, Eniko wears sophisticated styles from the fall collections. Stylist Arnold Milfort dresses the Hungarian beauty in fashion from Dolce & Gabbana, 3.1 Phillip Lim, Michael Kors and more.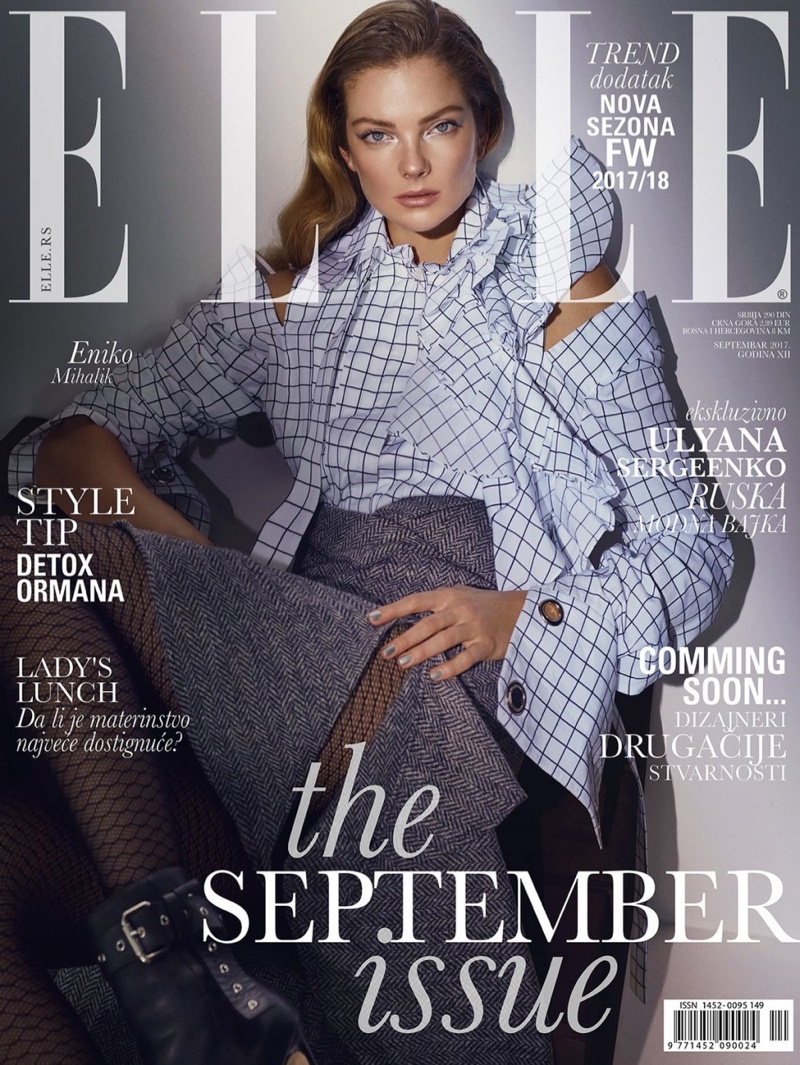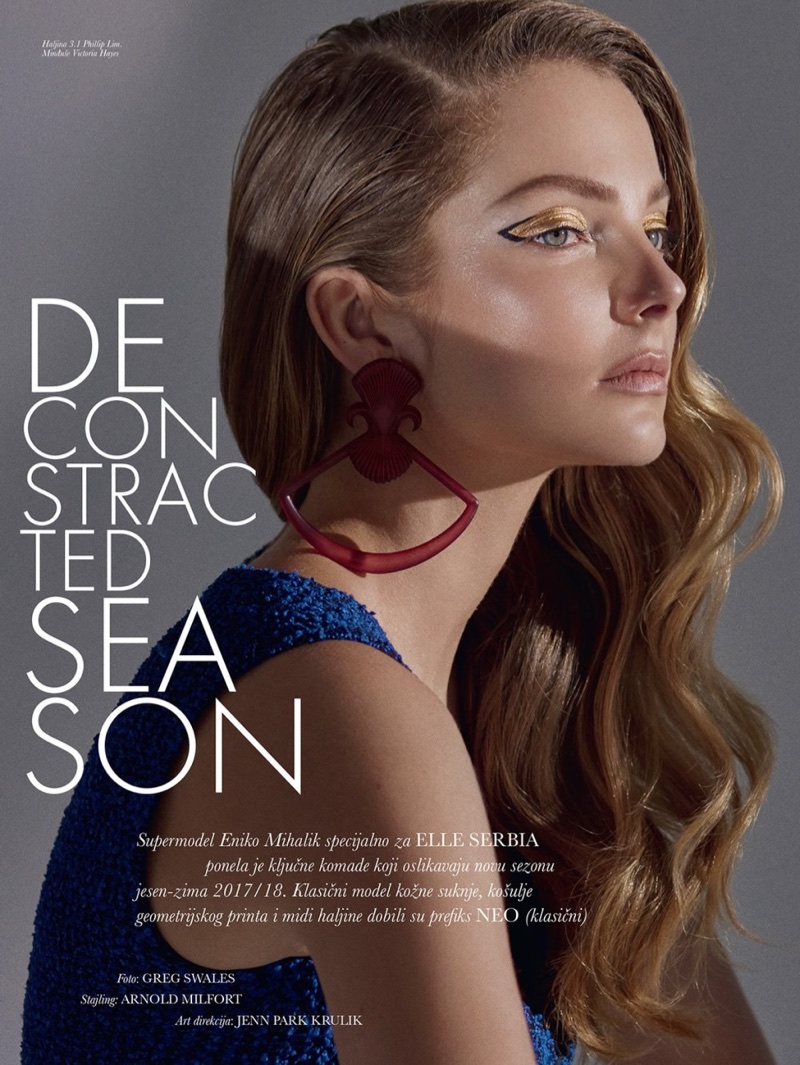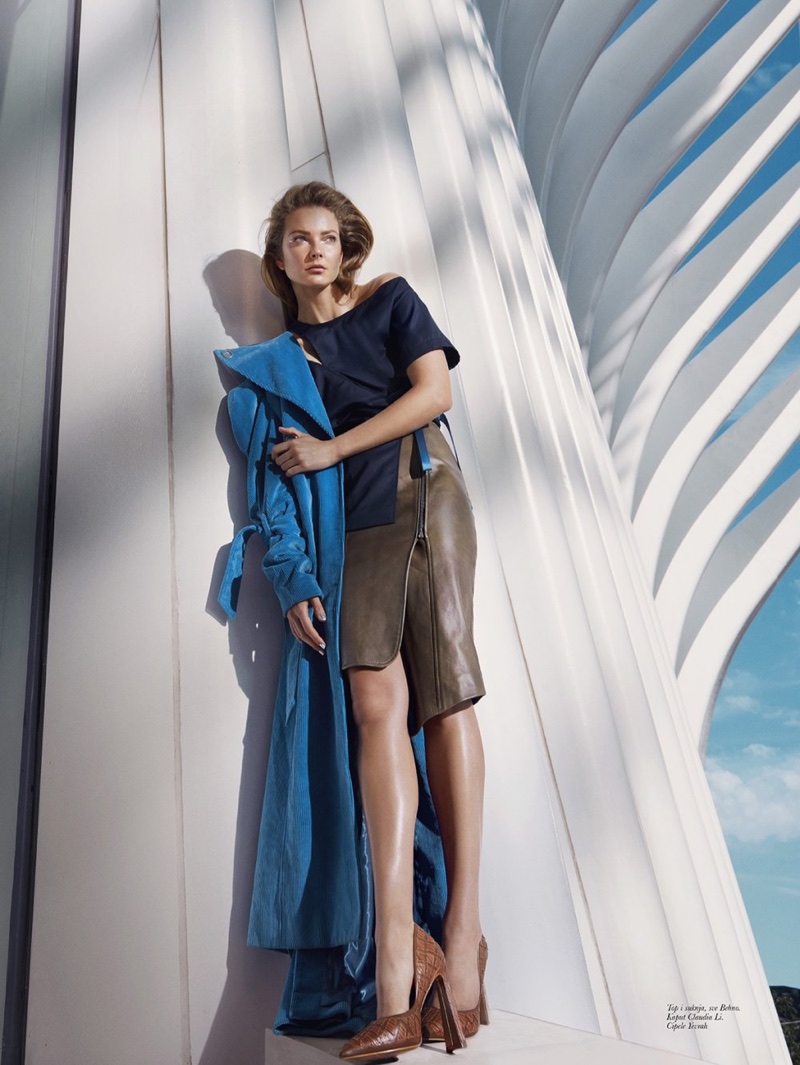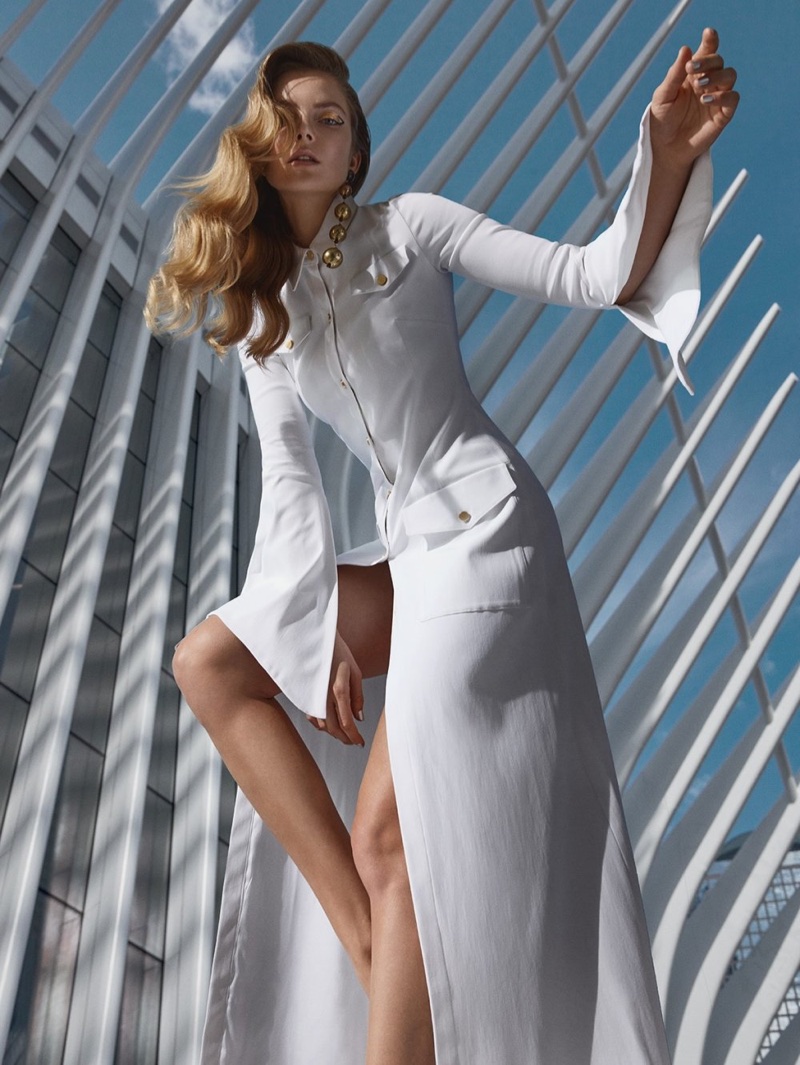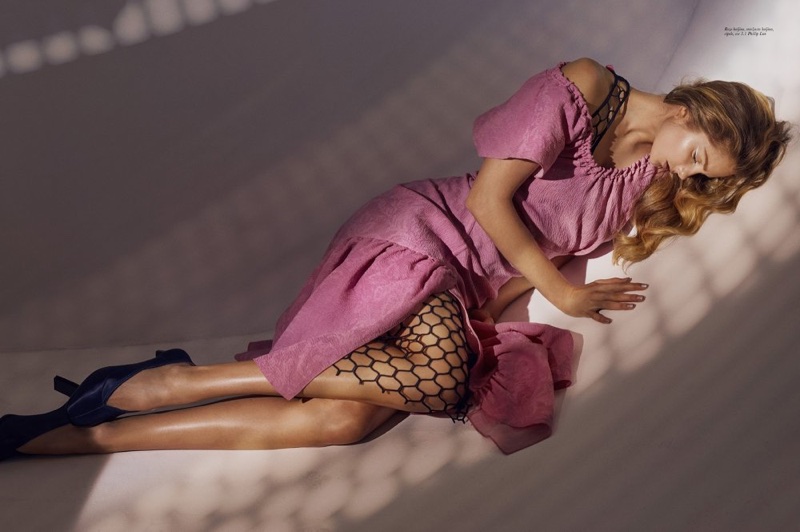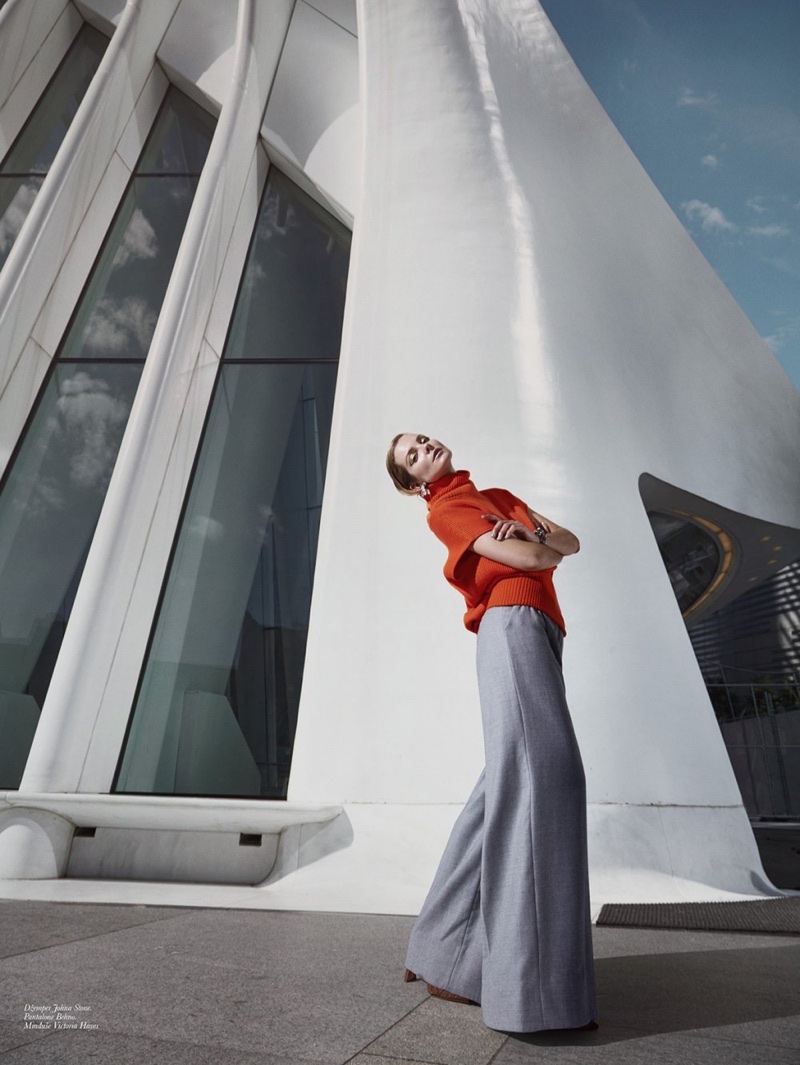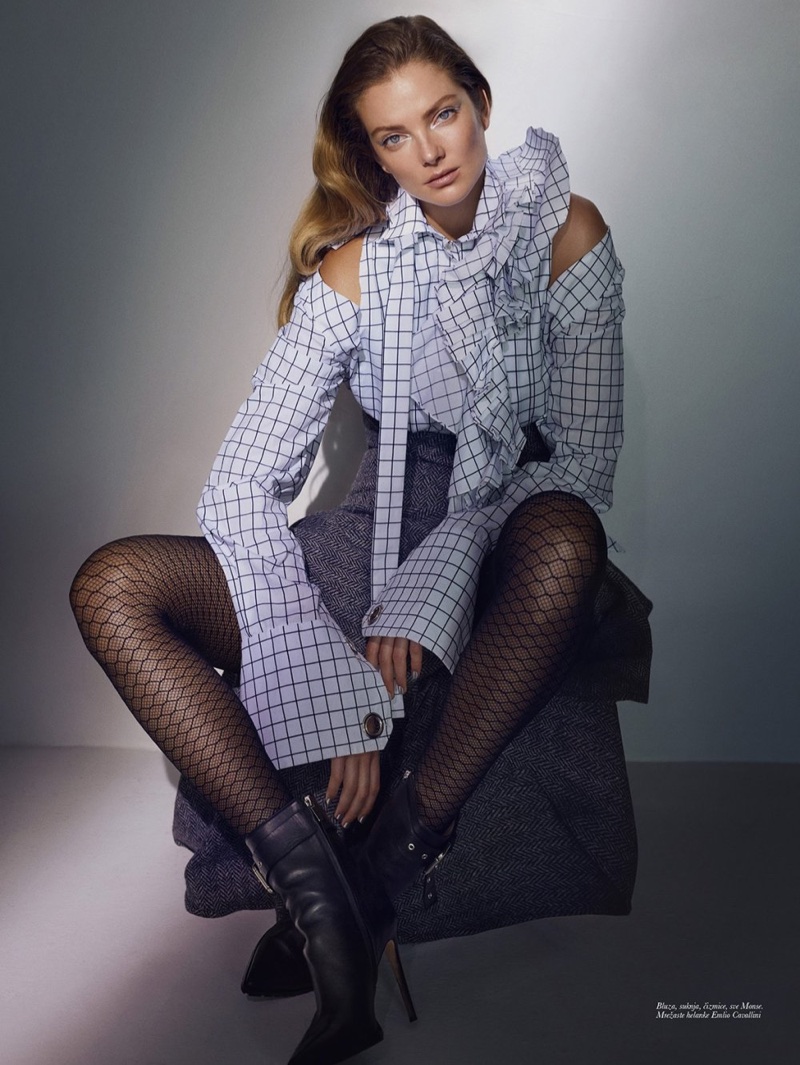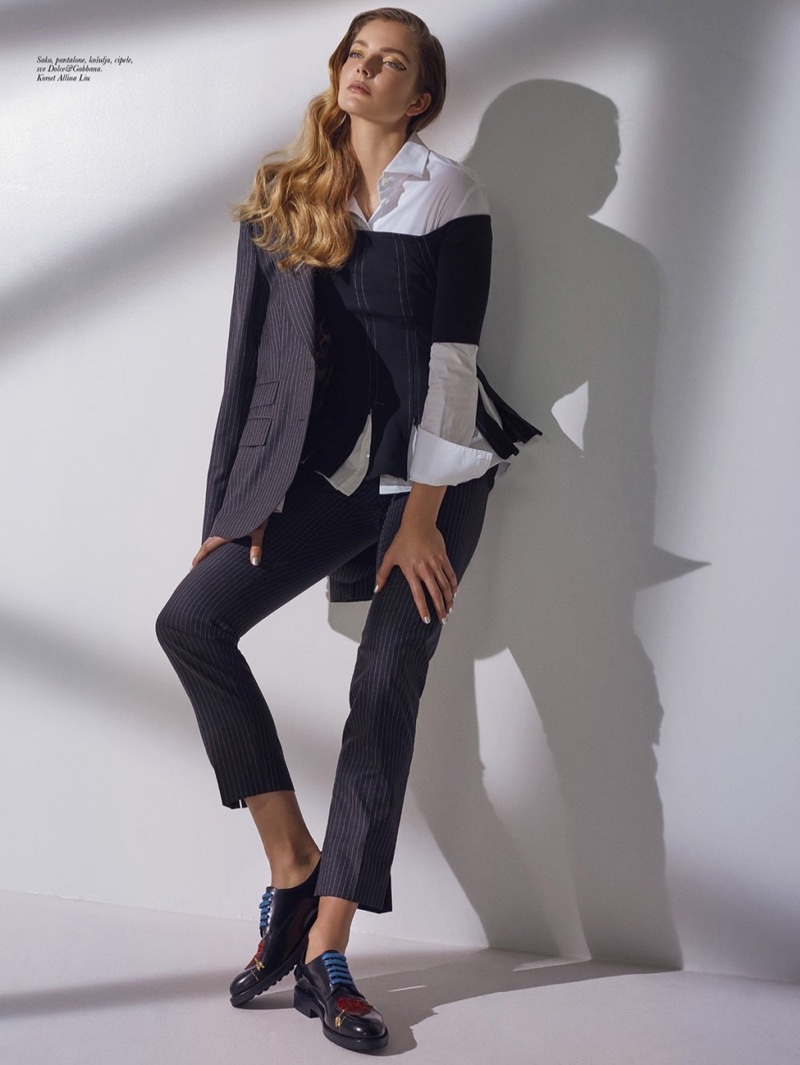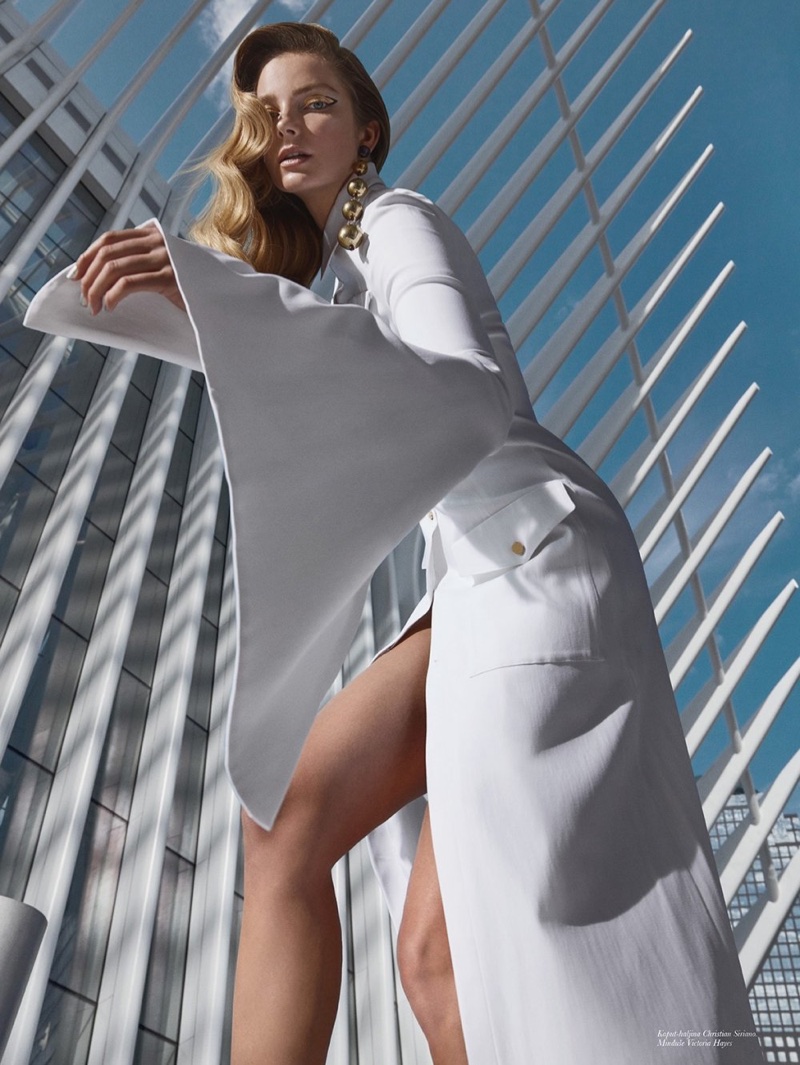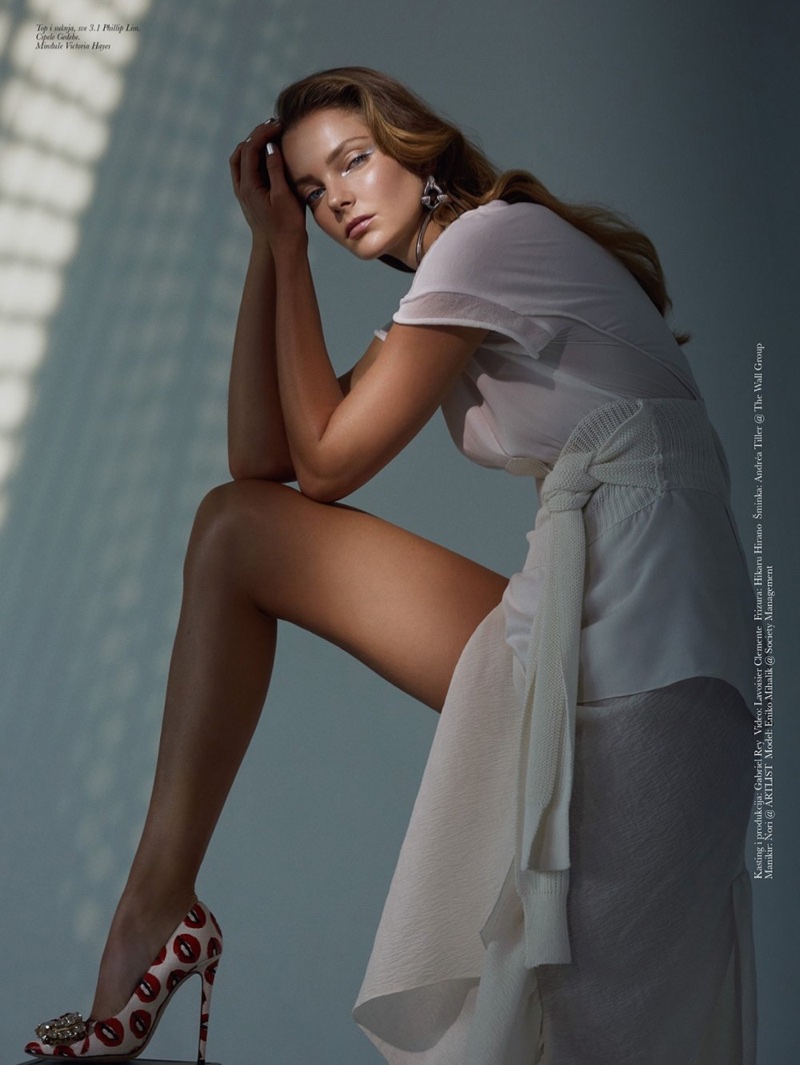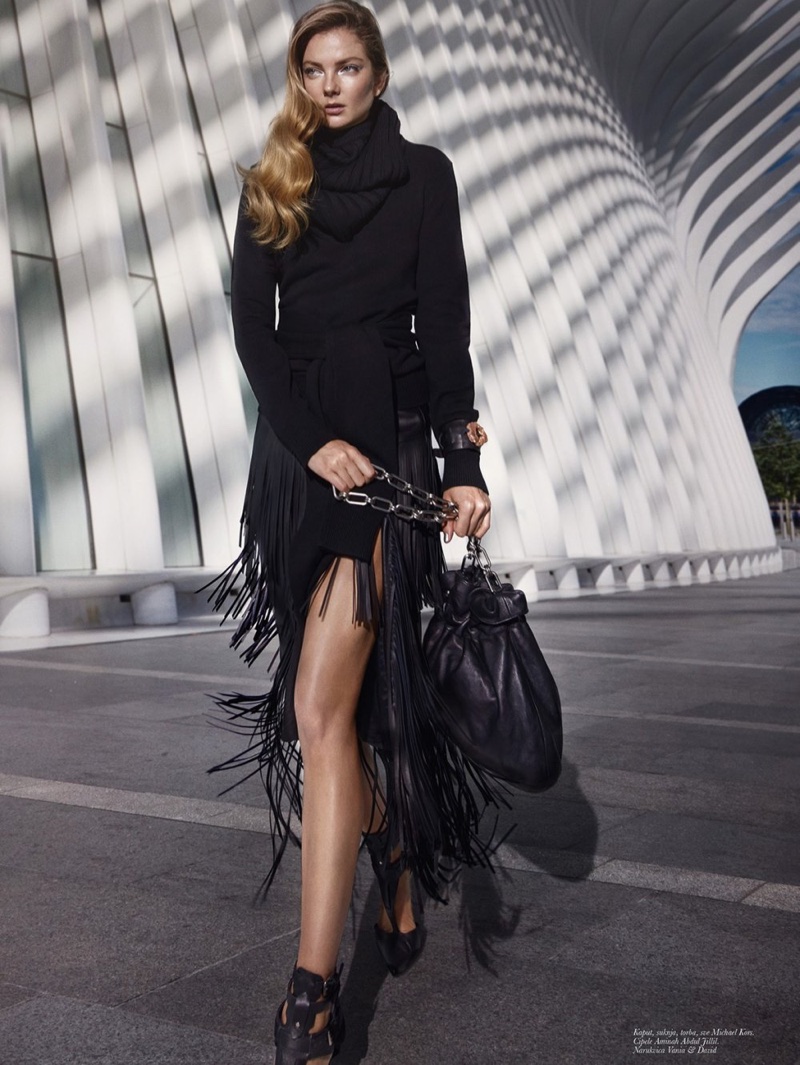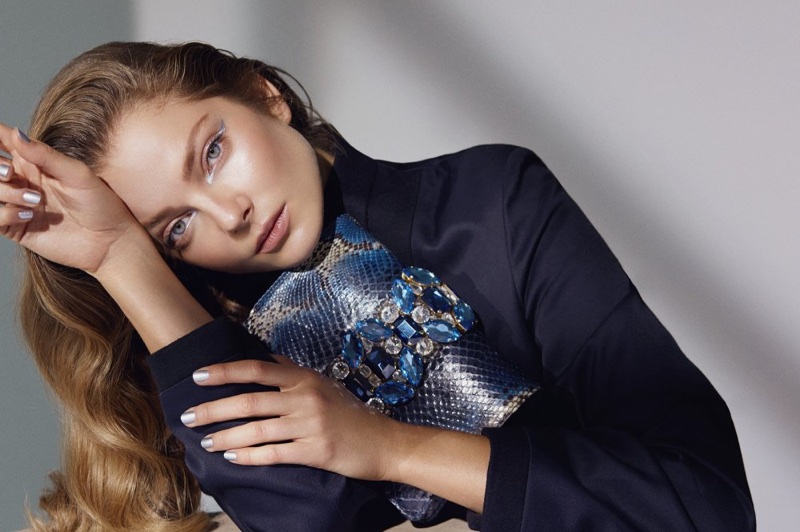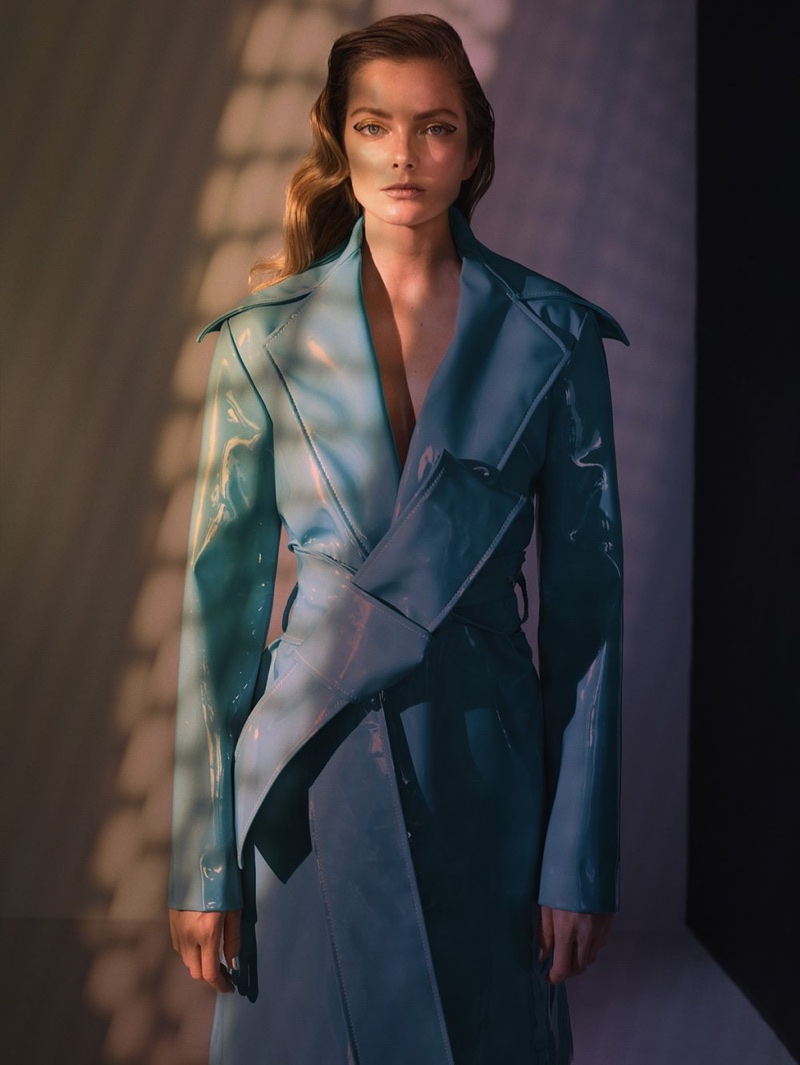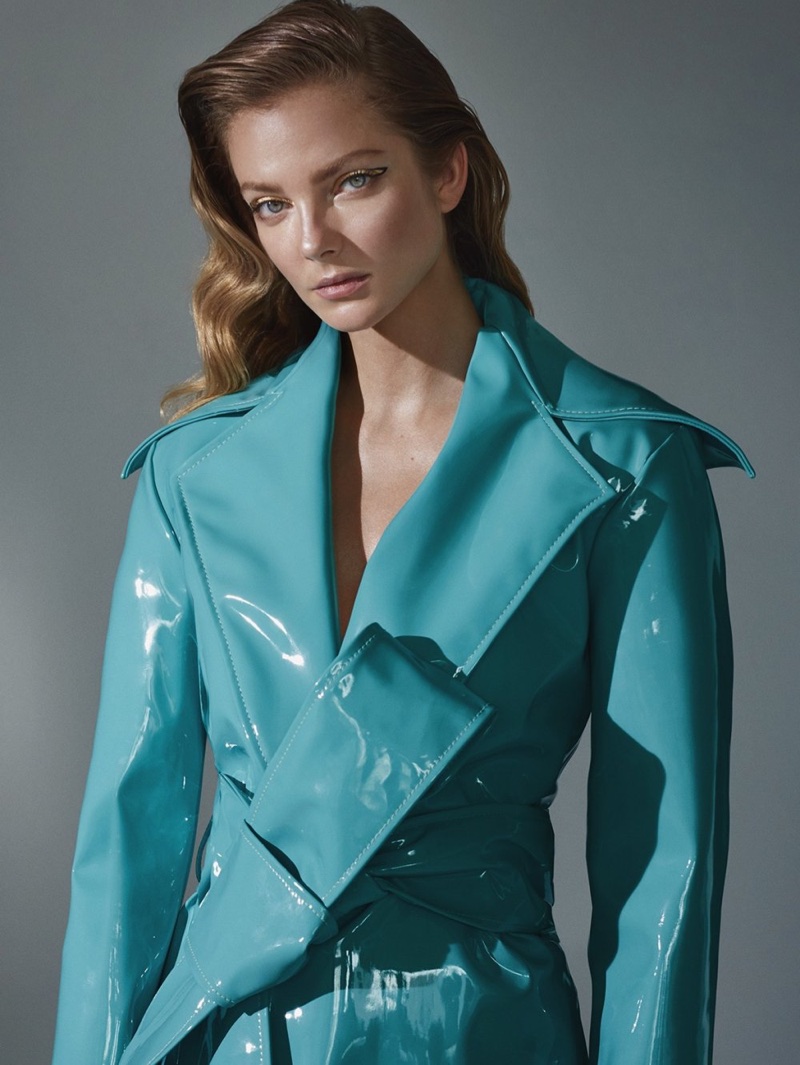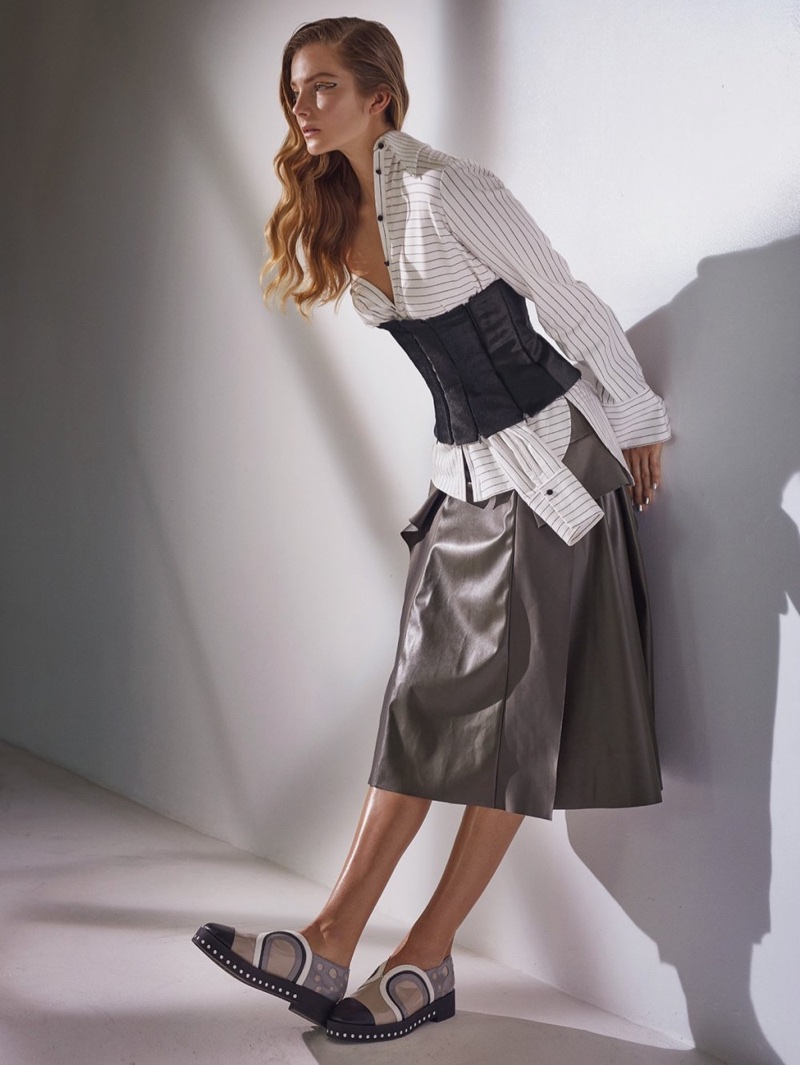 Other Brands
After launching its Intimates collection earlier this year,Madewell unveils its fall 2017 lingerie selection. Introducing new styles as well as different colorways, the American fashion brand embraces the basics. Model Constance Jablonskiposes in the latest trend guide wearing effortless styles including comfortable bralettes. Lace boy shorts as well as denim shirts stand out in the trend guide.
Related: Denim Days: 7 Jean Looks from Madewell
MADEWELL FALL 2017 LINGERIE LOOKBOOK
Other Brands
Supermodel Miranda Kerr graces the September 7th, 2017 cover of The Edit from Net-a-Porter. The Australian beauty covers up in a striped dress from Erdem, Wolford bodysuit and Peter Petrov boots. In the accompanying spread, Miranda embraces cozy autumn fashions in a studio shoot. From form-fitting dresses to dramatic ponchos, the brunette shines in the designs of Erdem, Loewe, Jil Sander and more.
Related: Miranda Kerr Goes Back to Nature in Marella's Fall 2017 Campaign
COVER STORY: MIRANDA KERR STARS IN THE EDIT SEPTEMBER 2017
MIRANDA KERR ON STEPPING AWAY FROM MODELING
In her interview, Miranda opens up about why she models less in recent years. "I've modeled for 20 years, it's just not a priority anymore," she reveals. "Now, if an opportunity comes up, I think, 'Is this in the best interest of my family?' and 'Will this interrupt Kora?' If it passes through those two gates, and if the shoot's in LA, then…"
Other Brands
When it comes to makeup, it is often a essential that women can not do without. But with so many products out there, it can really strain your budget. If you do not want to do away with quality, but still want a glamorous look, we have some ideas for you. Here we list seven smart hacks that will not only upgrade your makeup game, but will also help you save some hard earned money. Discover the tips below:
➢ For the Love of Pout: Do you want the appearance of fuller lips, and want to plump them up with fillers? Here is something for those on a budget. Rather than going for a lip augmentation, opt for a shiny gloss. When you use a sparkling gloss or a glittery lipstick in the centre of the lips, they appear fuller.
➢ Kohl Can Work as Eye Liner Too: We know what your thinking, kohl is old school, right? But using simple kohl beneath and above they eyes can add some glamour to any look. This helps trim your budget and the kohl does not smudge the eyes. Get premium quality kohl at a reasonable price by usingBydiscountcodes.co.uk codes and deals.
➢ Bid Adieu to Fake Eye Lashes: Often we will wear fake eye lashes to add volume to our makeup look. But if you want to save money, try using talcum powder after applying mascara to add some volume to the lashes. It will not only help the coating long laster, but it will also keep the lashes from clumping together.
➢ Repair Rather Than Replace: Everyone has got pieces of broken lipstick left and what do we normally do? Throw them away. But did you know there is a way to use them more wisely? Melt the lipstick and then freeze the mixture to use it again. The lipstick will solidify and not stick to hands to give a second life to your old lipstick.
➢ Use Voucher Codes and Free Samples: We often get offered free samples in the mall but we politely decline the offer considering it a nuisance. But that may be the wrong approach; if we do not know whether the brand or product works on us, then how can we buy it? Samples are a way of experimenting with different colors and brands to find out the best products without spending money.
Categories

New Posts

Hot Posts